[ad_1]
YesYou know it's been a banner year for Australian TV when shows as good as The Newsreader and Firebite are in the bottom half of the Top 10 titles. The stench of 2021 provided a rough patch that most of us would love to throw in the trash of history – and yet the excellent performance of the Australian screen sector reminds us that there are things to be saved.
From an exhilarating vampire series to a black comedy about euthanasia, a trippy science show and more, here are the best Australian TV shows of the year.
10. Laura's choice
Premiering at the Revelation Film Festival in 2020 and arriving on ABC iView in March, this two-part series captures the journey to death for the adorable and articulate Laura Henkel, 90, who has decided to end his days on his own and asked his daughter and granddaughter – Cathy Henkel and Sam Lara – to make it into a documentary. The result is a production told with a tenderness that could only come from a family bond, the filmmakers imbuing it with ruminative qualities, including voiceover narration in the form of letters to their beloved matriarch.
With a warm, slightly inquisitive style that reminded me of the stories we tell of Sarah Polley, Laura's Choice demonstrates the power of defining important social issues through a personal lens. While sad in some ways, it's an ultimately uplifting story: a celebration of a woman who did it in her own way, as they say, and left a deeply meaningful legacy.
9. The news reader
The 1980s drama of TV journalist-based creator Michael Lucas and director Emma Freeman has a slightly overshadowed vibe – evoking the feeling that some of the rough edges of the story have been smoothed out. And yet the series, starring Anna Torv and Sam Reid as colleagues and potential lovers working in a TV newsroom, is crafted with dignified sensibility and uses historical events as dramatic scaffolding.
Sometimes these events are fun and harmless (Paul Hogan winning the 1985 Australian of the Year award) and sometimes dark and tragic (the AIDS crisis and how it was reported). The elegance of the series' compositions and the relativity of its well-developed characters make it a pleasure to watch.
8. Fire bite
In Warwick Thornton and Brendan Fletcher's revisionist vampire series, blood-sucking demons are sent to hell via boomerangs to their hearts. Tyson (Rob Collins) and his adopted daughter Shanika (Shantae Barnes-Cowan) patrol the outskirts of Opal City, "keeping that crowd safe" before the arrival of main vampire "The King" (Callan Mulvey) throws relative stability in chaos.
Death by Boomerang is a small example of how Firebite reinvigorates old dusty genre tropes with a new Indigenous perspective, which leads to some fascinating political allegories: In this universe, for example, vampires have arrived on the First Fleet. The series' scuzzy aesthetic is vaguely reminiscent of Mad Max Beyond Thunderdome, another production (like Firebite) featuring scenes shot in and around Coober Pedy.
7. The end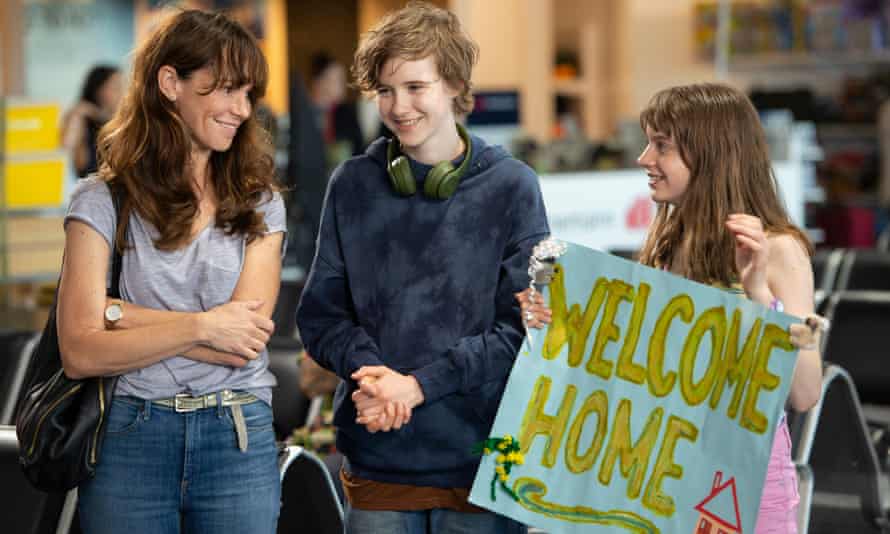 The ongoing debate over euthanasia and physician-assisted dying doesn't exactly scream "hilarious." But this topical and purposely entertaining series from creator and writer Samantha Strauss turns it into a golden comedy, albeit one with dark humor, walking a tightrope between morbidity and absurdity.
An ultimately humanistic spirit shines through in the story of Kate (Frances O'Connor), a physician who works in palliative care and opposes physician-assisted dying – though her perspective changes after her mother, Edie (Harriet Walter), tries to take her own life. The tone is provocative and a bit offbeat, with occasional jaw-dropping moments – including a surreal scene featuring Roy Billing climbing a ladder into the sky.
6. Why are you like this
Modern phenomena such as culture cancellation and identity politics are, from a comedian's point of view, opportunities for a joke but also dangerous minefields to walk through. This zesty comedy (created by Naomi Higgins, Humyara Mahbub and Mark Bonanno) about a trio of super-titular and opportunistic gen Zers – Mia (Olivia Junkeer), Penny (Higgins) and Austin (Wil King) – rushes straight in, entering the realm of the brave and the damned, finding satire in our rapidly changing cultural mores.
The underlying message is that opportunistic human behavior will always continue despite and even because of positive cultural change. It's a bold premise, to find black humor in the exploitation of issues such as gender, ethnicity and religion.
5. Irish Jack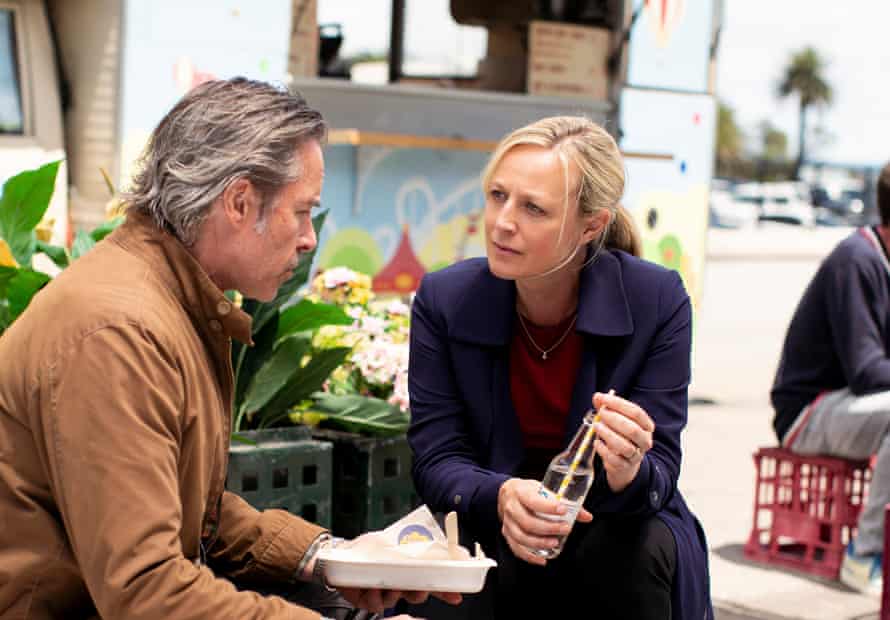 From the novels of Peter Temple and traveling to the screen in three TV movies and three TV seasons, the final release of the detective in a cardigan by Guy Pearce is somewhat of a throwback to his roots, the plot of a short story investigation retrospectively revealing details of the murder of his wife – who launched Jack Irish's first TV movie.
Along with the meandering plot and fast-paced execution we've come to expect, the third season has an emotional boost, with poignant character arcs and a satisfying "this time it's personal" plot. Dotted with visions of cafes, pubs and back alleys, Australian neo-noir is rarely so good, and rarely so good. Melbourne.
4. Exposed: The Ghost Train Fire
"White Knuckle" is a term critics generally apply to thrillers and action movies, but this alarmingly high-quality investigation series reminds us that it can describe documentaries, too. Comprised of three feature films, the focus is on an almost unbelievably gruesome real-life tragedy: a fire in Sydney's Luna Park in 1979 that set the titular ride ablaze, killing six boys and one man.
A long, nervous streak in the first episode weaves in dramatic testimony and recreations, resulting in one of the most electrifying scenes I've seen in an Australian documentary. The excellent journalism of Caro Meldrum-Hanna and her team is central to the integrity of the show, which tackles a dusty old story with rediscovered urgency.
3. Mr. in-between
There is a difficult relationship between comedy and menace in the three seasons of Mr. Inbetween, and more broadly in the work of its excellent director Nash Edgerton. Scott Ryan is unforgettable good as Ray Shoesmith, a hitman who keeps the kind of company you expect – including a fun, sleazy best friend (Justin Rosniak) – but also has a pretty young daughter (Chika Yasumura) and a nice girlfriend (Brooke Satchwell).
Rather than milking the cliché of the "hitman with a heart of gold", Edgerton interprets his signature combination, mixing unease and humor. One moment, Ray arrived to manhandle a henchman; the next one he sits down for a cup of tea and a chin up with the guy's mom.
2. Phenomena
I can to listen the colors, man! I can see the sounds! Science meets art in this trippy and visually stunning short YouTube series, which includes an additional 28 minute compilation episode available on ABC iView. He turns a lab into a movie set, creating stunning effects by mixing chemical compounds and accompanying them with an expansive Kim Moyes electro soundtrack from the Presets.
Separated into episodes devoted to different scientific fields (electricity, energy, matter and magnetism), director Josef Gatti embraces the magic of chemistry rather than the magic of cinema. Or, to see it another way, he demonstrates that they can be one and the same, finding the ultimate effects in the properties that bind the known universe together – elements that are, in the words of the narrator. of Phenomena, "written in the models of nature".
1. Wakefield
Nothing shatters realism like characters singing – a risky concept to be executed even by experienced filmmakers. There is indeed an element of risk-taking in this wonderfully inventive and superbly staged drama (created by Kristen Dunphy and directed by Jocelyn Moorhouse and Kim Mordaunt), which is not a musical in itself but sometimes involves songs and dances, plus lessons on other tricky challenges – including how to visually illustrate an earworm.
Nik (Rudi Dharmalingam), a psychiatric nurse at a mental health facility, gets Come on Eileen stuck in his head, which sounds innocent enough, but it actually threatens to unravel the web of sanity. Very skillfully executed from go to whoa, with narrative detail and thematic callbacks that take the entire eight episodes to solve, Wakefield is exquisite and deeply moving television.
[ad_2]